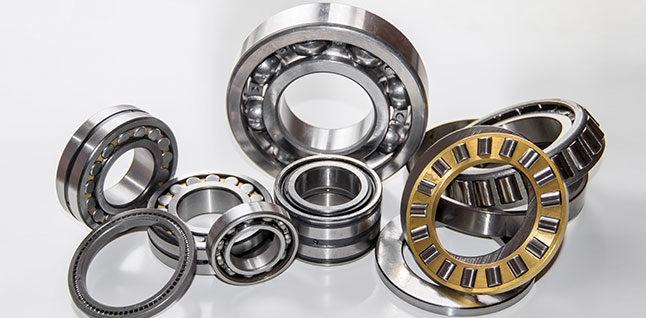 Bearing Manufacturing Company
Looking for the best centre bearing parts from the leading centre bearing manufacturers? G&J Differential Services is your one-stop shop. We have centre bearings engineered and manufactured from the widest range of bearing manufacturing companies, including Holden, Ford, Toyota, and other brands. We also stock centre bearing manufacturers designing products for 4×4 vehicles. If you're a mechanic looking for a replacement or a customisation for a customer, or a DYI enthusiast interested in experimenting with a customisation yourself, we can make your vision a reality.
Keeping the centre bearing in peak working condition is important for maximising the operational safety of any vehicle. Whether you're a mechanic or private vehicle owner, to ensure a given vehicle's safety, we stock only the most durable and well-manufactured of all bearing manufacturers' products. We don't just act as an a middle-man either. We have the true experts in diff and diff-related products and test thoroughly all our stock, before delivering.
Have you been thinking about a customisation? Or are you a mechanic tasked by a customer with performing a difficult customisation? You're not sure if the right part is out there; or you know which part you want, but don't know where to source it. You've scoured the local suppliers, to no avail. Look no further! We stock the full range of bearing manufacturers, so you can find that missing piece of the puzzle for that customisation.
Customisation can help a car to realise its full power. Customers will be surprised by the difference from the factory-installed centre bearings – true power resides in many vehicles, just waiting to be released.
Whatever bearing manufacturing company you're looking for, we're likely to have it.
Bearing Manufacturers in Melbourne, Sydney, Brisbane & other Australian cities
We pride ourselves on being the bearing-manufacturer specialists throughout Australia. That means that wherever you are in Australia, we can deliver to you. That's right – whether you're looking for a particular product from your chosen bearing manufacturer in Brisbane, Melbourne, or Sydney, or anywhere else in Australia, we're your go-to people. We know that our typical clients are often seeking highly specialised centre bearings, that's why we try to provide to as wide a geographical range as possible, to cater for the specialised needs across this car-loving nation.
So, whatever you're looking for in the best bearing manufacturer in Brisbane, Melbourne, Sydney or surrounding areas, speak to the experts today!