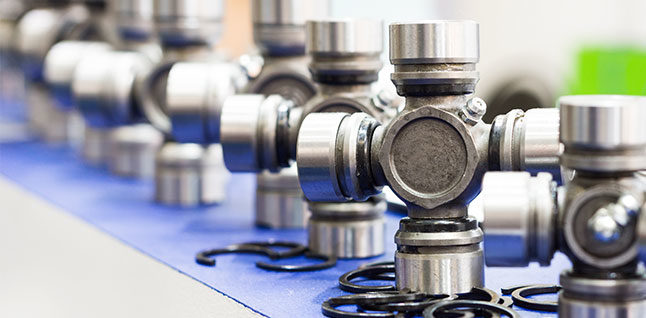 Universal Joint Manufacturers
The universal joint is an important part of a car's differential system. A car's propeller shaft connects the rear axle to the gearbox on rear-wheel-drive cars. At the propshaft's end, there is a universal joint. This permits the rear axle to move with the gearbox without bending or breaking the shaft. Many propeller shafts have a universal coupling.
Usually, in newer cars, the joints will be fixed for the duration of the life of the car. In older cars, they can be removed and replaced.
Universal Joint Manufacturers in Melbourne, Sydney & other Australian cities
If you own an older car, or need to repair an older car because of issues with the universal joint, you should come to us – no matter which universal joint manufacturer you're after.
We have a comprehensive range of products from the best universal joint manufacturers, you should speak to G&J Differential Services. We are the specialist universal joint suppliers, no matter which manufacturer you are looking for. We stock a range of well-known brands.
Universal Joint Suppliers
When it comes to universal joint manufacturers in Melbourne, Sydney and other Australian cities, mechanics can't go past us. Apart from our wide range, we are well-known for our customer service. Our geographical reach means we have the product you are looking for, no matter which universal joint manufacturer you're after for a repair job, no matter where you're located. We are the universal joint supplier across Australasia.